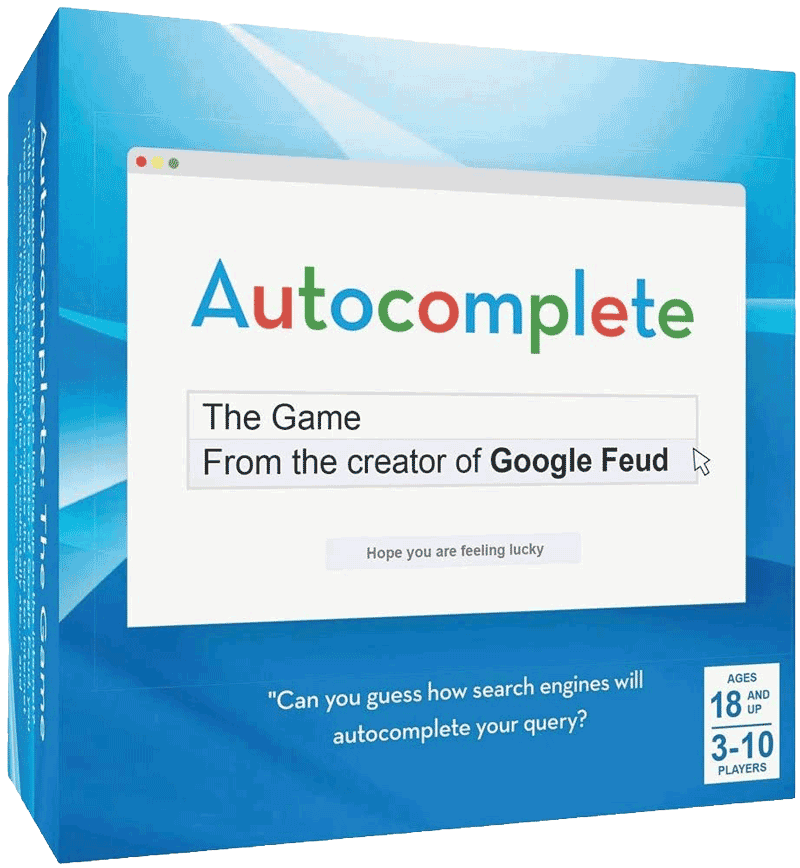 Bring home Google Feud in a box.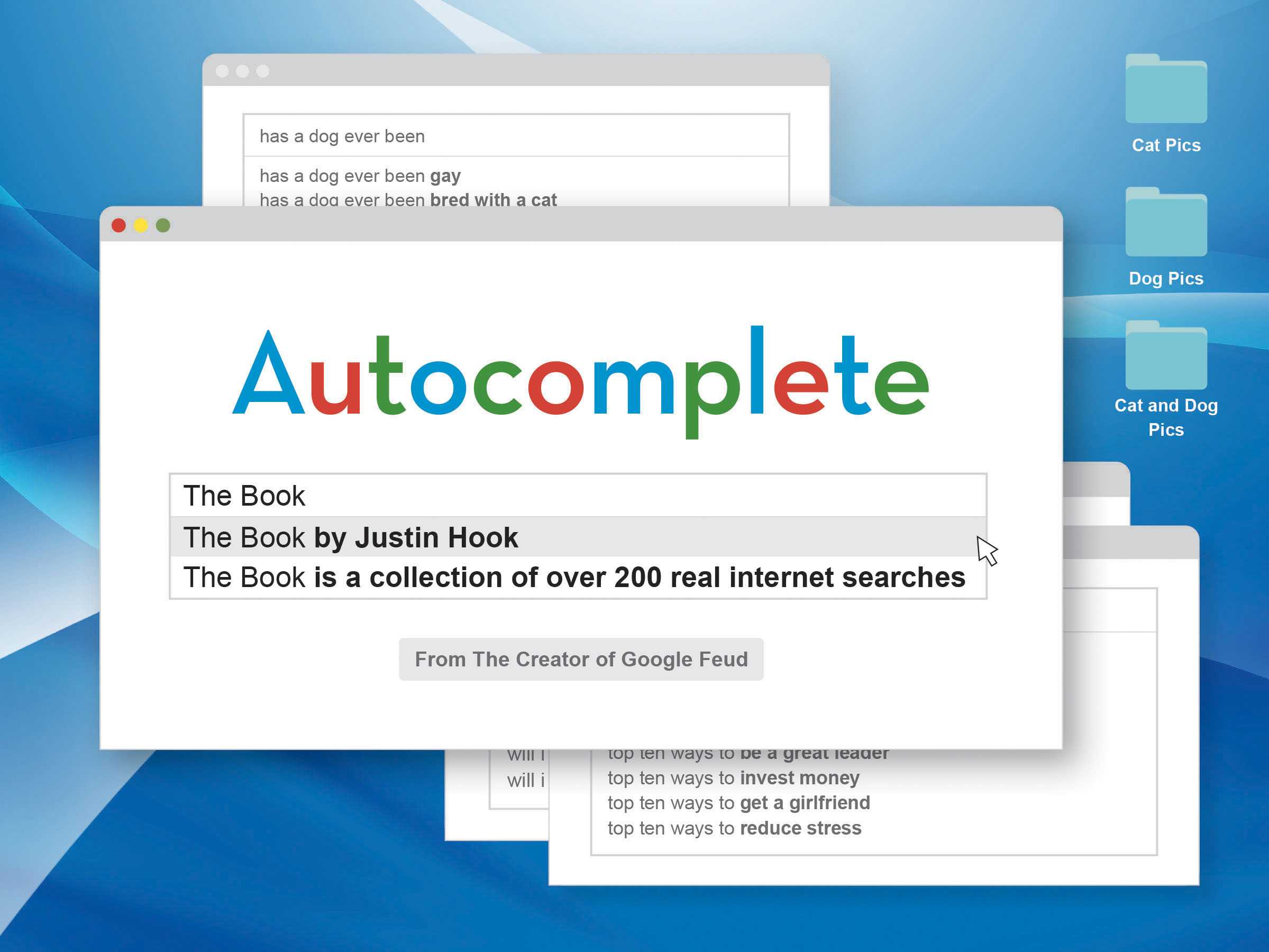 Each page contains one search and its 10 best autocomplete suggestions, from "Why is Ryan Gosling...eating cereal?" to "If the Earth is round...why are shoes flat?" With easy-to-read spreads and playful black-and-white line art throughout.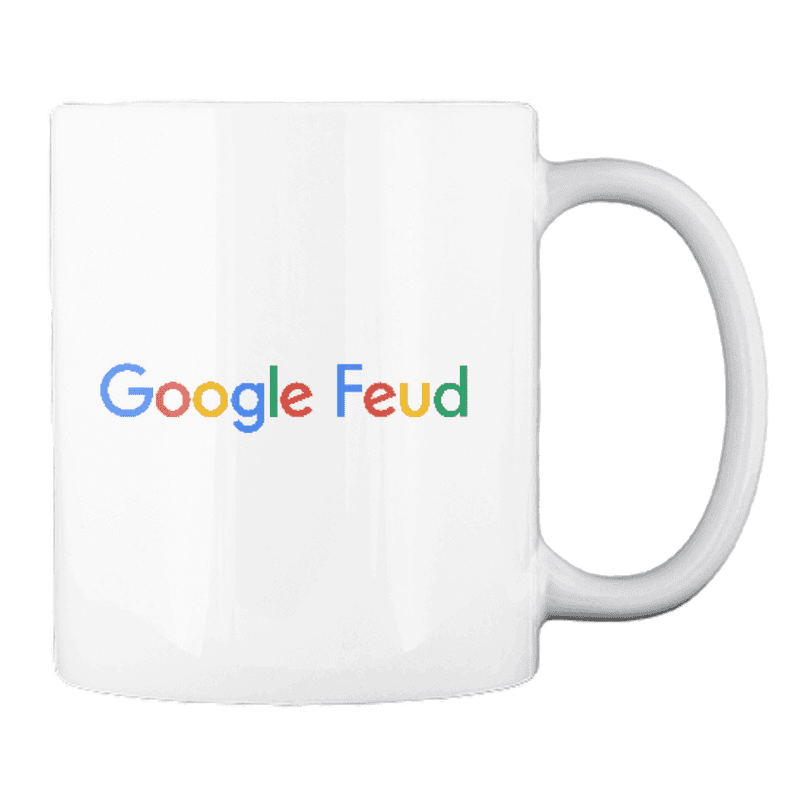 Google Feud mugs, t-shirts, and stickers from TeeSpring.